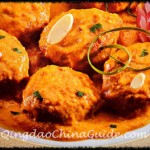 Fatema Indian Restaurant: All ingredients are fresh and cooked to order by Shamim the owner.  The restaurant has an authentic rustic Indian feel.  They now have a new menu and free Wi-Fi.
Fatema Indian Restaurant has a wide variety of very tasty vegetable, lamb, and chicken Indian curries.  Fatema prepares chicken in 25 different ways and some of the most popular are: chicken tikka masala, butter chicken masla , red hot chicken curry , masala chicken, chicken rogan josh, chicken Dopiazza.  They also make several different noteworthy fish dishes.
Fatema is also vegetarian friendly.  Fatema has 30 different kinds of vegetarian dishes such as Saag with potatoes or cheese (original sag should be ordered in advance), Bhindi (an Okra dish), Alu Gobi (potato with cauliflower), chana masala, dhal, as well as mixed vegetable curry, and vegetable Briyani Rice.  Fatema offers several different kinds of Indian bread which include various naan braeds such as garlic naan, butter naan, and plain naan.
Their traditional Indian tea and milk tea (masala tea) are authentic.  They also serve Lassi as well as very famous Indian deserts such as gulab jumn, Lassi (a desert made out of butter and milk), and Rash Mala (milk ball).
Here is a list of favorites at Fatema:
Appetizers:  vegetables samusa, onion bhujia, chicken tikka, tandoori chicken, chicken malai tikka.
Chicken dishes:  chicken tikka masala, butter chicken, red hot chicken curry, chicken masala, chicken Jhall frezi.
Lamb dishes:  lamb roganjosh, lamb masala, spiced lamb with chilli, lamb korma (non spicy), lamb koftas ( lamb meat ball).
Beef dishes:  beef bhoona, beef roganjosh, beef curry, Balti beef in yogurt, masala beef.
Vegetable dishes:  mixed vegetable curry, chana masala (chick peas), gobi masala, saag paneer (indian cottage cheese), mushroom with creamy garlic sauce.
Fish dishes:  cod fish with mushroom or tomato, fish masala, fish vindaloo (very spicy), grilled cod fish.
Prawns:  prawns malai curry (jumboo size), prawns curry, prawns korma, garlic prawns.
Rice:  mutton Biryani, prawns biryani, vegetables biryani, chicken pulao, fried rice.
Bread:  garlic naan, butter naan, plain naan, cheese naan.
Soup:  mixed vegetables soup, sweet & sour chicken soup.
Desert:  gulab jumn, rash malai (milk ball with syrup).
Drinks:  Indian masala tea (milk tea), mango lassi, banana lassi, plain lassi.