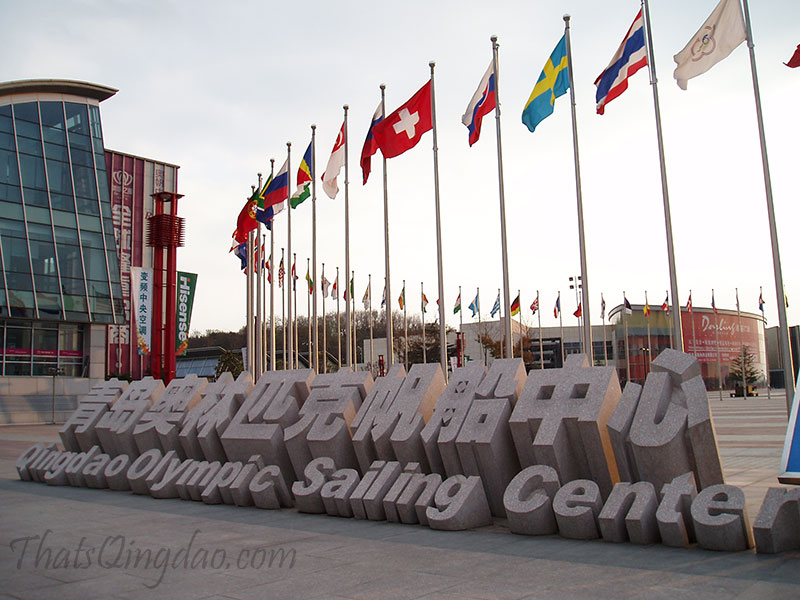 The Qingdao Olympic Sailing Centre & International Marina is located at the former Beihai dockyard in FuShan Bay adjoining May Fourth Square and DongHai West Road. The Sailing Regattas of the 29th Olympic Games in 2008 as well as the 13th Paralympic Games were held at this location, now called the Qingdao International Marina & Olympic Sailing Center.The entire project consisted of more onshore than offshore work. The land based work covers approximately 45 hectares and includes the construction of many functional buildings and supporting infrastructures: Administrative and Game Management Center, Athletes Village, Media Center, Logistics Supply Center, National Sailing Center, Olympic Village, International Passenger Liner Terminal, International Conference Center, Five-Star Hotel, International Yacht Club, Seaside Marina, Shopping and Amusement Center (Marina Center), as well as some parks and public squares. The offshore work included the main seawall, the secondary seawall, the jetty wharf, Olympic wharf, and the retaining wall reconstruction.
In January-February 2009, the Qingdao Olympic Sailing Center hosted sailors from eight teams of the Volvo Ocean Race 2008-09. The Marina has also been host to several Clipper Round the World Yacht Race events.
From the light house, located at the end of "Passion Bar Street", the Tsingtao Beer head quarters, May Fourth Square Monument, and Olympic Torch provide photographers iconic shots with the Sailing City's Shinan District Central Business District as a backdrop.  Marina City offers shoppers a high end experience along with international cuisine, a cinema, and even an ice rink.
Where is the Qingdao Olympic Sailing Center Located?
Qingdao Olympic Sailing Center & International Marina (青岛奥林匹克帆船中心)
Qingyuan Road
Shinan, Qingdao, Shandong, China
燕儿岛路1号, 中国山东省青岛市市南区
Telephone: +86 (532) 114
Qingdao Olympic Sailing Center Hours & Admission
Sunday to Saturday: 24 hours
Admission: Free