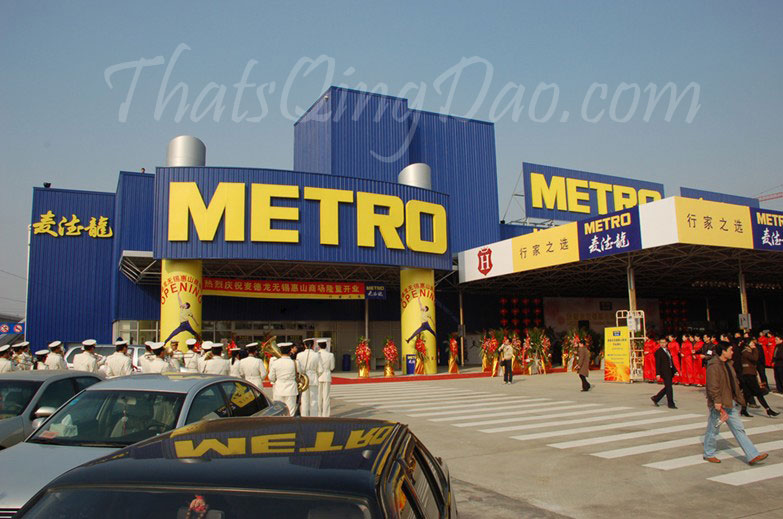 Metro Cash & Carry (麦德龙) opened its 2nd wholesale warehouse style mega-store on December 19th, 2012 in Qingdao's Economic and Technological Development Zone located in
Huangdao
District.
Qingdao Metro Cash & Carry
caters to all, especially to those buying in bulk, with more than 17,000 kinds of commodities including: meat, fish, dairy products, office supplies, kitchen equipment, electronic products and so on, all to meet the various needs of professional customers.
If you want a wheel of fine cheese and a whole bone-in honey smoked ham along with a few cases of imported wine for your corporate event, Qingdao Metro Cash & Carry is the place to go!
Metro Cash & Carry – Huangdao District
1517 WuTaiShan Road
Telephone: +86 (532) 8602-8888
Huangdao District > Economic and Technical Development Zone
Qingdao, Shandong Province.  P.R. China
麦德龙, 中国山东省青岛市黄岛开发区, 五台山路1517号