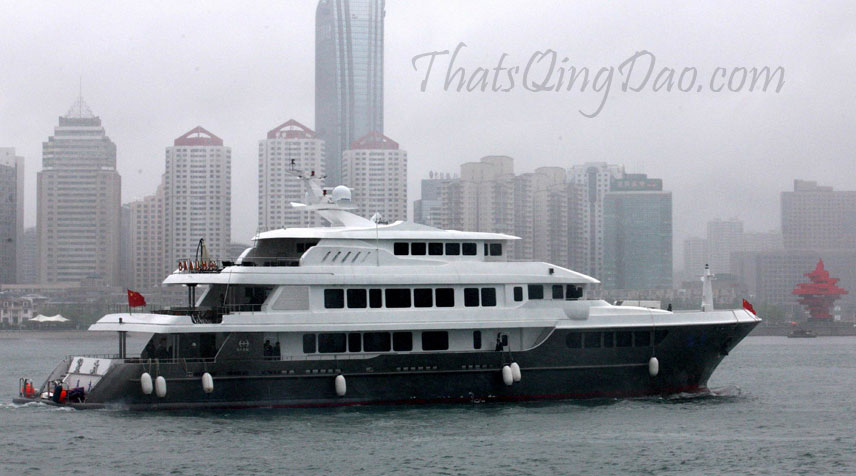 The 2013 China International Boat Show & Marine Expo kicked off at the
Qingdao Olympic Sailing Center Marina
on May 23rd.  Activities will last through May 26th.
There are around 300 well-known brands of yachts, sailing boats and water sports equipment from 100 companies representing 22 different regions.  International  brands include: Beneteau – France, Mercury – USA, Honda – Japan, EMPIRE – Canada, Sunseeker – UK, Bahrfuss – Holland  and Azimut – Italy, etc.   Chinese brands include: Sunbird, HongYi, JiePeng, BaiLuWei, etc. – with more than 10 local companies and manufacturers present to promote Qingdao's blue economy.
2013 International Boat Show & Marine Expo events include:  Sailing boat design contest, T25 sailing boat race, yacht shows, and the most anticipated International Miss Yacht Universe Contest.
The Tiger Shark, Asia's biggest and most sophisticated yacht developed and designed in Qingdao, showcased at this year's International Boat Show & Marine Expo.  Popular attractions near the International Marina & Olympic Sailing Center include: Qingdao's May Fourth Square.