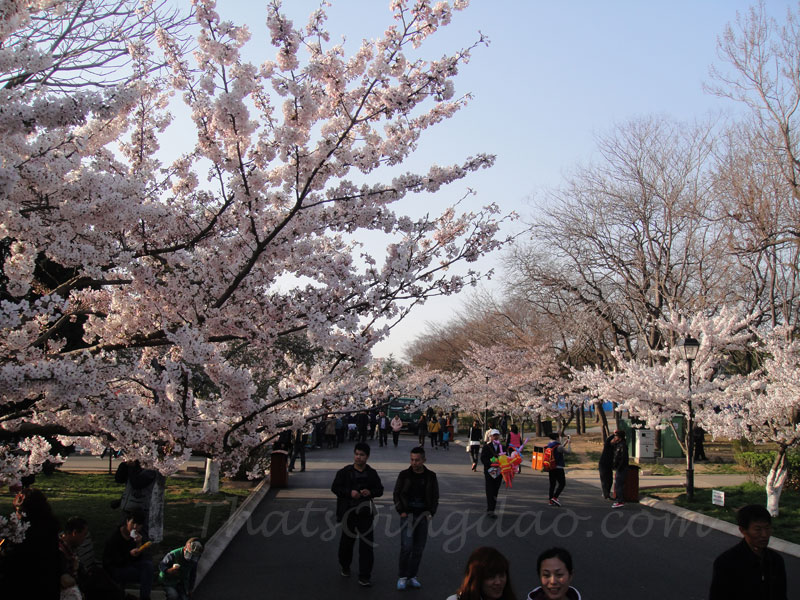 ZhongShan Park's Cherry Corridor also known as Sakura Road in full bloom!
Every year Qingdao, China's Sailing City, attracts thousands of tourists during the cherry blossom festival. ZhongShan Park as well as Laoshan's Cherry Festival are definitely some of Qingdao's many "Tourist Attractions".
The park is located on WenDeng Road across the street from TianTai Stadium and only a short 15 minute walk from beach number one.
"The 500-meter-long Oriental Cherry Corridor (Sakura Road) is a famous scenic spot featuring 20,000 Japanese cherry trees. Every April and May, the Cherry Festival attracts thousands of admirers to view the delicate pink blossoms."
ZhongShan Park
28 WenDeng Road
Tel:  8287-0564
ShiNan District > TaiPing Bay Area
Qingdao, Shandong Province, P.R. China
中山公园, 文登路28号, 中国山东省青岛市市南区