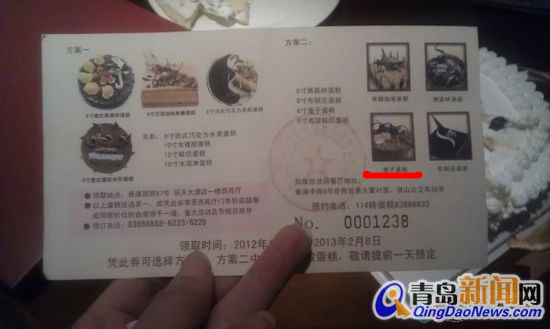 Over the years
Qingdao's La Villa French Restaurant
has had its ups and downs but perhaps this time the long standing western eatery has finally cut too many corners. First don't let the name deceive you, La Villa is NOT a French restaurant and never was. It originally was a local watering hole for foreign expats in Qingdao that served decent deli-style sandwiches,soups, and salads, but over the years as better places opened the core expat community moved on to  feed and water elsewhere. La Villa tried to improve business with an attempt at the catering and the home delivery business.
The Smack Down:
A customer per-ordered a Chestnut cake for a birthday party from La Villa French Restaurant in Qingdao but was sorely disappointed when the overpriced non-authentic cake was delivered. After several attempts to resolve the issue, the customer finally had enough and reported their experience of a "birthday cake gone wrong" to the Qingdao News Paper who ran the story here.
The biased, advertisement-driven, local expat tabloids have over-rated La Villa and many other western establishments in Qingdao.
To rate and post your opinion about local restaurants, bars, and others business listings in Qingdao point your browser to Qingdao China Guide. Also, The Qingdao News Paper has a consumer hotline: (532) 6887-3738, so do not hesitate to call if you feel as if you have been cheated by a local business.
Sources:
http://epaper.qingdaonews.com/html/qdzb/20120320/qdzb393288.html
http://food.qingdaonews.com/content/2012-03/20/content_9159659.htm