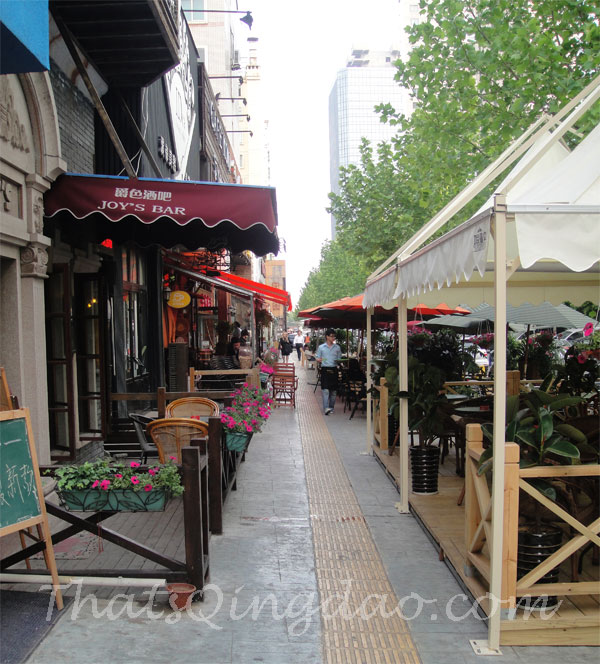 Officially called Qingdao Coffee & Tea Art Street (青岛咖啡茶艺街), but commonly known as Qingdao Coffee Street (咖啡街), has actually evolved into much more than the name implies and more ironic is the fact that there is not a single international coffee brand, other than
Hausbrandt
, on Qingdao Coffee Street!
Most of the coffee joints on Qingdao's Coffee Street are owned or partly owned by local Koreans or Chinese who have traveled abroad.
Original and long standing favorites among the local community (Korean & Chinese) are Cafe Kona and LianHuaGe Tea House. Qingdao Coffee & Tea Art Street (青岛咖啡茶艺街) now has much more than just java stalls and fancy tea houses; it's got hairdressers, Italian & Chinese restaurants, bakeries, and even a fitness gym.
Qingdao Coffee & Tea Art Street (青岛咖啡茶艺街) is located on MinJiang 2 Road (闽江二路) running north-south between ZhangZhou 2nd  (漳州二路)and MinJiang (闽江路)Roads, with the main coffee street area located across from FanHai MingRen (泛海名人) apartment complex.