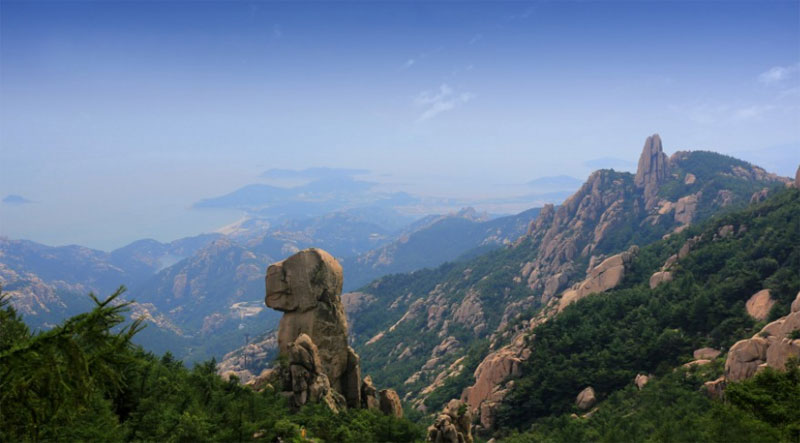 Mount Lao
(Láo Shān 崂山) Jufeng Scenic Area in
Qingdao
, centering on 7.4 square kilometers, is comprised of granite mountain peaks and forests accessible by foot, car, or cable car from all sides.
Mount Lao Jufeng Scenic Area Accessibility:
(1) Eastern route: Shangqing Palace or MingXia (Bright Sunshine) Cave → Jufeng Peak. (2) Western route: HanHe → ShiBaPan (Eighteen Mountain Bends) → LiuShuTai (Willow Mountain) → Shang ShiBaPan → Jufeng Peak. (3) Northwestern route: YuLinKou (Fish Scale Pass) → 5km Mountain Climbing → Jufeng Peak. (4) Northern route: WeiZhu Temple → MingDaoGuan (Bright Taoism) Temple → HuaLiuKou (Slippery Pass) → Jufeng Peak.