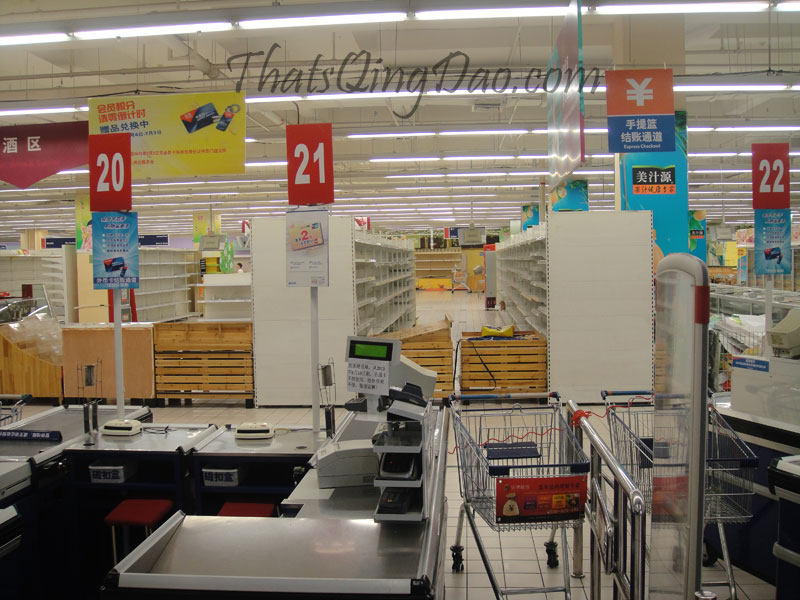 On June 2nd, Tesco Lifespace located on Renmin Road started clearance sales and permanently closed its doors at the end of June 2013. UK's Tesco simply could not compete in the
Qingdao
local supermarket and department store rat race. The Lifespace super-store was twice the size of its primary competitor Sifang Liqun which was located across the street. Tesco initially offered everyday prices lower than all of its local competitors and provided free transportation to its customers via 13 buses.
Tesco 's UK head quarters decided that they had already invested too much in the Qingdao market without profit and pulled the plug. In fact, Tesco has yet to turn a profit in China. Tesco's failure in the Chinese market is mainly due to lack of generic store brands, low price positioning, and high cost of human resources, not to mention a troubled distribution chain.
Both Tesco 's Ningxia Road and Chengyang District projects have been halted and most likely will be scrubbed.