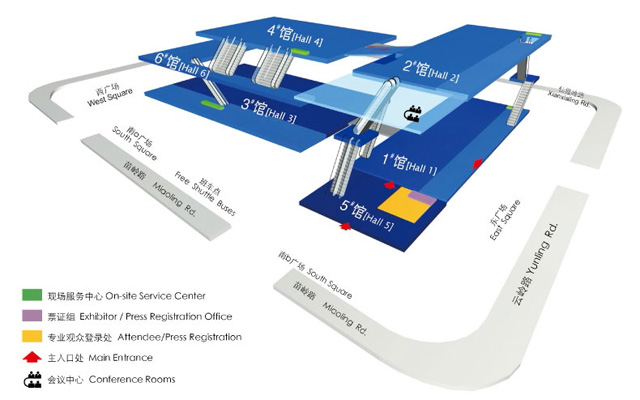 SinoCES which is China's version of America's original Consumer Electronics Show (CES) will kick off on July 5th, 2012 at the
Qingdao International  Convention Center
and run through the closing ceremonies on July 8th.
2012 SINOCES new attendees will include: Cmedia, Silicon Image and Silicon Labs with regular attendances from Microsoft, HP, IBM, GE, Apple, Sony,  Intel, Samsung,  Haier, Oracle, NEC, Canon, Philips, Dolby Laboratories, …
"The 2012 SINOCES will feature more than 500 global technology companies unveiling the latest consumer technology products and services across 15 major product categories: including the latest in audio, automotive electronics, connected home technologies, digital imaging/photography, electronic  gaming, entertainment/content and more."
Google has yet to make an appearance at SINOCES in Qingdao, China. At the 2012 Consumer Electronics Show (USA) Google was the overall favorite. At the 2013 Consumer Electronics Show (USA) Google is set to rock the house with "Google Glasses" that will set you free and the new "Nexus 7." Microsoft has relinquished its "Key Note" and "Central Booth" in 2013.