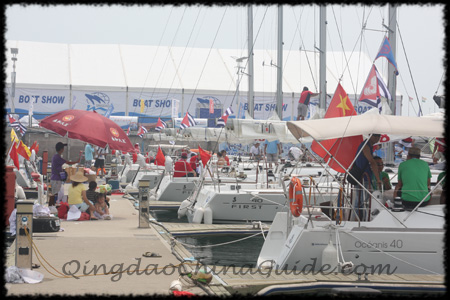 21st August: Qingdao International Sailing Week 2010 Opening Ceremony.
13th-23rd August: International OP Class Sailing Camp / International Optimist Sailing Regatta.
18th-25th August: "Lu Shang Cup" Qingdao International Sailing Regatta (Flying Tiger Sailboats).
22nd-29th August: The 2nd Mayor's Cup International Sailing Regatta (Dalian to Qingdao).
21st August: Qingdao Olympic Sailing Museum offers free admission after 12:00 noon.
Source: www.qdsailing.org & Qingdao Tour Guides, Translators, & Interpreters