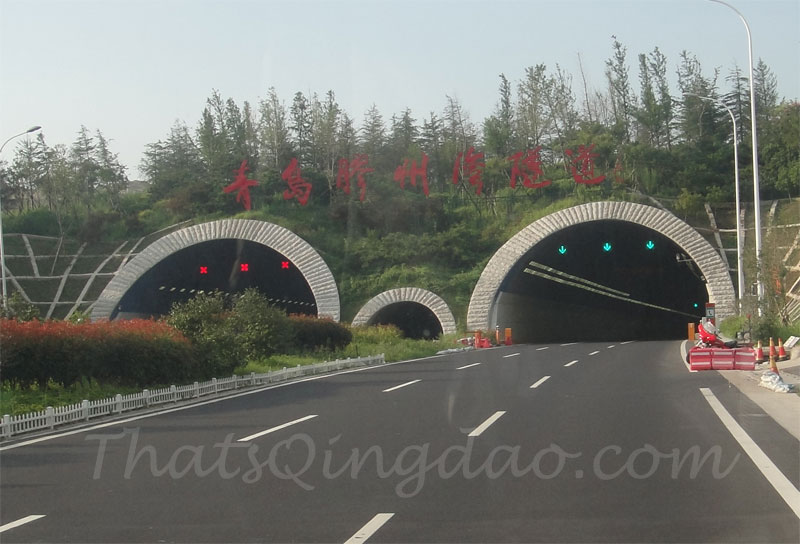 Qingdao, China's Sailing City, has reduced the toll on the
Jiaozhou Bay Tunnel
to 20 rmb from 30 rmb on passenger cars that hold 7 or less. This is the first time the Qingdao city government has reduced tolls since the Jiaozhou Bay Tunnel opened for operation back in June 2011. The new toll rates will take effect on November 1st, 2012.
The Jiaozhou Bay Tunnel connects Qingdao City with Huangdao which drastically reduces commuter travel time. Before the Jiaozhou Bay Tunnel was in operation residents and tourists that wanted to travel to Huangdao had to take a ferry or make the long journey around Jiaozhou Bay.
The price cuts will further stimulate the west coast (Huangdao) tourism industry as well as promote the economic development of the Tri-Cities (Qingdao, Huangdao, Jiaozhou) region. This is the first step and precursor to reducing the Jiaozhou Bay Bridge tolls as well.