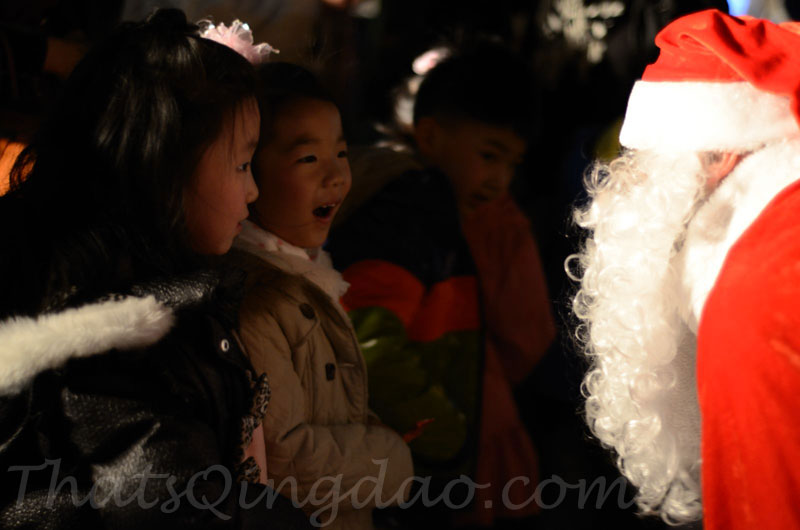 It's been a year and we are now planning the 2012 Qingdao International Christmas Market. This year's Christmas market will open on Thursday December 6th and close on Sunday December 9th, 2012.The Qingdao International Christmas Market will take place in the garden of the
InterContinental Qingdao
.
The hours will be as follows:
Thursday December 6th:  17:00 on wards ( opening ceremony )
Friday, December 7th:  15:00 – 20:00
Saturday & Sunday, December 8th-9th:  12:00 – 20:00
Organizers have learned a lot from last year's operation. This year's market stands/tents will be located around one large tent. Please find the main changes as following:
1.  Live entertainment will take place in the main tent (heated), as it was too cold for kids and musicians to entertain.
2.  Sufficient seating will be provided inside the main tent.
3.  The kid's entertainment area will be heated.
4.  The tents are connected to each other to further protect from wind.
5.  The original "German Bratwurst", considered the best sausage in the world, will be on offer and grilled on charcoal.
Let your team and customers feel the Old world Christmas spirit.  Enjoy food and beverages from many different countries, live entertainment, Christmas shopping and traditional, delicious mulled wine!This Christmas Market is only possible if you or your company actively participate and rent a tent. Please note that the proceeds from rental income are used for a good cause; however all revenues which you generate from the product sales in your tent will belong to you!
Please find the attached  Qingdao Christmas Market 2012 – fact sheet  with all the details of tent/booth rental prices. For any questions and reservations please contact Gabriele Wassermann at (cell: 186-6027-3536 or email: Gabriele.Wassermann@gmail.com).
Thank you for your support and participation in advance.
Kind regards,
Gabriele Wassermann
Photo © Qingdao International Christmas Market – qdxmasmarket.blog.com