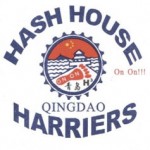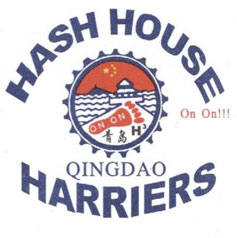 Fellow Hashers, another weekend is coming near and of course we have another Hash run for you. Last week we were out in Jimo and relaxed in a great hot spring resort after the run. Anyone who was not there really missed a great run. On this Saturday, we stay a bit closer to the city and instead of countryside, we'll run in the backyard of the Qingdao Shilaoren District government. Hilly and exhausting.
Details:
Meet: 2PM Cronwe Plaza lobby, or  3PM at Number 2 Middle School in Shilaoren.
Hare: Too F**king Fast (David).  It will be a live hare run.
Trail: Focus on the runners but walkers can walk along parts of the trail.  Hills and some market streets in the area.
Length: Around 11KM.
Other details: No children under 16.  Hash cash is 10 RMB.  Dinner afterwards is optional and will be in a restaurant in the area.
Upcoming Runs:
8. March – Jinan Run. We will go and run in Jinan. Soon we need to book the train tickets, so make up your mind if you go.  No special registration necessary at this point but it'll be good to know if you want to join.
15. March – Crowne Plaza Charity Run. Up the stairs in the hotel. Always fun.  We collect money for a local charity and support people in need.  More info will come soon as well.
April – Thai Me Up 10 KM challenge.  A race from Shilaoren beach to the Olympic Harbor. Practice now to have a chance to win some good prizes!
On on!
Straydog
—
Well Hung Jury "Steve" & Team
Hare Raiser/Trail Master – Qingdao Hash House Harriers
E: qingdaohhh@gmail.com
W: qdhhh.eu5.org
Facebook: www.facebook.com/QdHHH
Global Hash Trash: www.gthhh.com