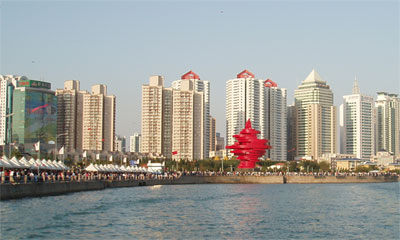 Qingdao Expats or Non-Chinese citizens hoping to purchase a home in China's Sailing City will not be able to secure bank loans for medium-or-long term mortgages. As explained by the National Development and Reform Commission (NDRC), the government's central economic planning body, this new policy is the central government's latest measure to further cool down the property market and help return home prices to reasonable levels. Although these restrictions are aimed at the real estate market, the proportion of homes purchased by foreigners only accounts for a negligible piece of the total residential real estate market. It is unlikely that these new regulations will have any substantial impact on the local Qingdao residential real estate markets.
"When evaluating the foreign-exchange quota for medium- and long-term debt (loans with a maturity period of more than one year), we mainly examine the loans for fixed-asset investment.  Those medium- and long-term loans given to foreigners for the purposes of home purchases will not be arranged," the NDRC statement said.
Along with the previous 2006 policy which states that only expatriates who have studied or lived in China for more than one year can buy property, with purchases capped at one apartment for self-use; and the current currency exchange policy which only allows foreigners who don't work in China to exchange a maximum of $50,000 USD, which in most cases is not even enough to meet the loan down payment, most foreigners looking for a piece of China's property market may be out of luck !
Sources: Qingdao Real Estate & Relocation (QDRE) & China Daily