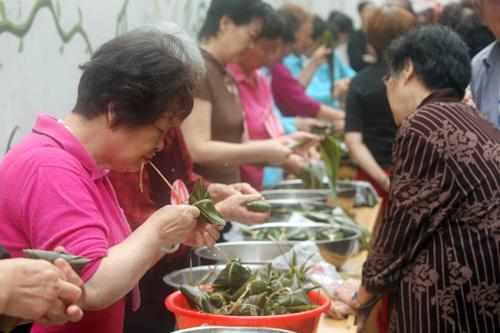 Qingdao's 1st Dragon Boat Art Culture Week (2012首届青岛海云庵端午文化周) at HaiYunAn (海云庵) will be held June 18th-23rd, 2012. Festivities kicked off at HaiYunAn (海云庵), in SiFang District on June 18th, 2012 and will culminate with a grand finally on June 23rd.
Dating from the late Ming Dynasty, Qingdao HaiYunAn (海云庵) Buddhist Convent has annually held the Candied Hawthorn (糖球) Festival that coincides with the end of Spring Festival and Lantern Festival.
In 2012, Qingdao hosted the first ever Dragon Boat Art Festival at HaiYunAn (海云庵).  Qingdao's 2012 Dragon Boat Art Culture Week events include rice dumplings and rice ball competitions with artistic and unique skills and styles.
How To Get There:
Bus Stop (SiFang or SiFangXiaoXue): 1,5,7,15,21,24,32,206,210,227,305,319,322,325,371,373,378,602,609.
By taxi: TangQiuHui (糖球会).