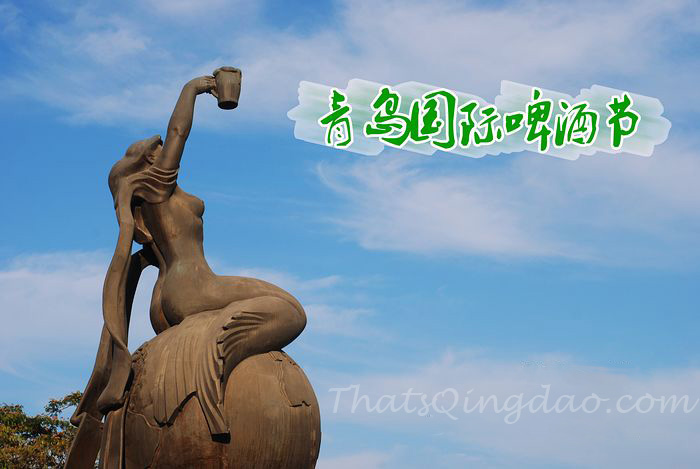 The 22nd Qingdao International Beer Festival will be held at Qingdao Century Square (Tsingtao Beer Passion Square – 青岛啤酒激情广场(世纪广场) located about 1 kilometer north of Qingdao Beer City in LaoShan District from August 11th through August 26th, 2012.
The "Beer Goddess" sculpture (青岛啤酒女神) was originally crafted in 1991 for Qingdao's first beer festival held at ZhongShan Park on WenDeng Road in honor of Qingdao's 100th Birthday. In 1996, after a few prior celebrations in HuiQuan Square, the Beer Goddess followed the beer festival to its new location at Qingdao Beer City on Hong Kong East Road in LaoShan District.
In 2012, the iconic "Beer Goddess" sculpture has found her new home in Qingdao's Century Square in preparation for the Sailing City's 22nd beer festival which kicks off with an opening concert at TianTai Stadium on August 11, 2012 at 8:00pm.