It's Chinese Law that a foreigner registers his or her place of residence with  in 24 hours of arriving to Qingdao!
No matter what visa you are on, if you are a tourist, student, teacher, or a business man everyone is obliged to register their residency! Take notice that every time you stay at a hotel or hostel they make a copies of your Passport & Visa. They are obliged to register you for the length of your stay. It is wise to ask for and keep official receipts (fapiao 发票) and business cards of where you stayed before you arrived to Qingdao to avoid any complications.
If you are staying at a friends house or have rented your own apartment, registration is simple. Just go to your local Public Security Bureau (PSB) found in your district with your Passport, Visa, and current lease. For example, people who live in the eastern part of ShiNan District in the Hong Kong Garden area should go to the ZhuHai Road PSB. Each neighborhood has its own Public Security Bureau (PSB) at which you are obligated to register. Remember that every time you change your visa or have a change of address you need register again. There are plenty of apartments for rent in Qingdao.
If you don't register with in 24 hours of arriving to Qingdao, you will still have to go your local PSB where they will file a report on why you didn't register, require your signature & finger print, as well as pay a fine of 500 RMB. It is wise to save all transportation receipts to prove your date of entry into Qingdao.

Zhu Hai Police Substation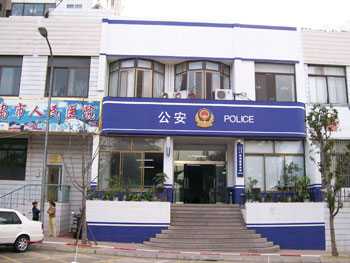 6 Zhuhai Yi Road
ShiNan District > Fushan Bay Area (Central Qingdao)
Qingdao, Shandong Province. P.R. China
珠海一路6号, 中国山东省青岛市市南区
Bus: #225
Shinan Substation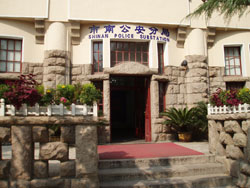 37 Guangxi Road
ShiNan District >  Qingdao Bay Area
Qingdao, Shandong Province. P.R. China
广西陆37号, 中国山东省青岛市市南区
Bus (Zhan Qiao): #25, #223, #225, #304, #311, # 312, #316, #321, #501, #801
Source: Qingdao Real Estate & Relocation Team