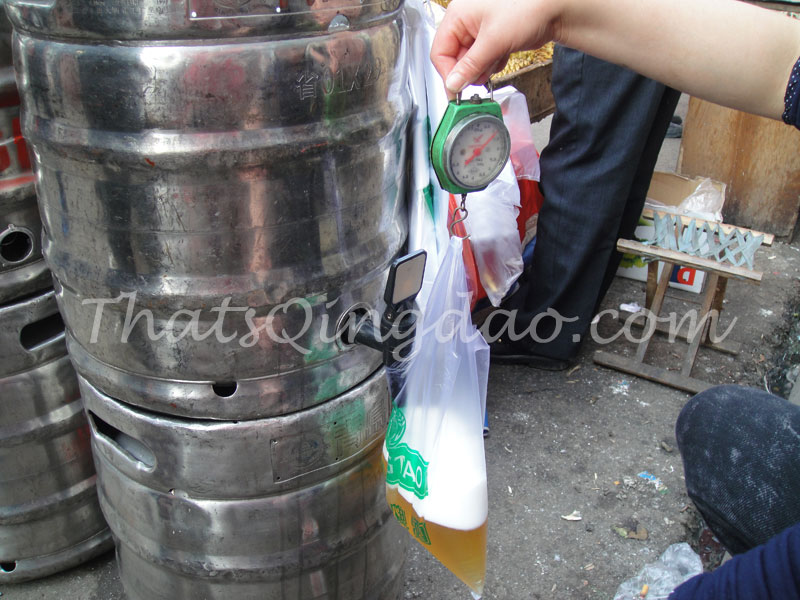 The Germans built Qingdao's first beer factory in 1904 to quench the thirst of its soldiers stationed in Qingdao during its colonial concession.
The original factory was simple in design and with only its product in mind – beer! The original design is long gone and now houses the TsingTao Brewery Museum located at 56 DengZhou Road also know as Beer Street.
If you are in Qingdao's Old Town visiting many of its historical attractions, it would be worth your while to pop over to HuangDao Road's Open Air Market to buy some local seafood and bring it to your local keg master to have it cooked for only 5 RMB (per entree) while you take in the sites, sounds, smells, and tastes of Qingdao Old Town.
We recommend a local favorite located on HuangDao Road at the YiZhou Road intersection. The actual address is 74 HuangDao Road, but the address is not posted outside; just look for the kegs of Qingdao Draft Beer. Here you can take the fresh seafood that you just bought on HuangDao Road and have it prepared while you enjoy some of Qingdao's best 'old town' keg beer.
Tips for the Road:
– always taste a sample before you buy a bag/jug.
– beer is best enjoyed with some good friends & local favorite snacks.