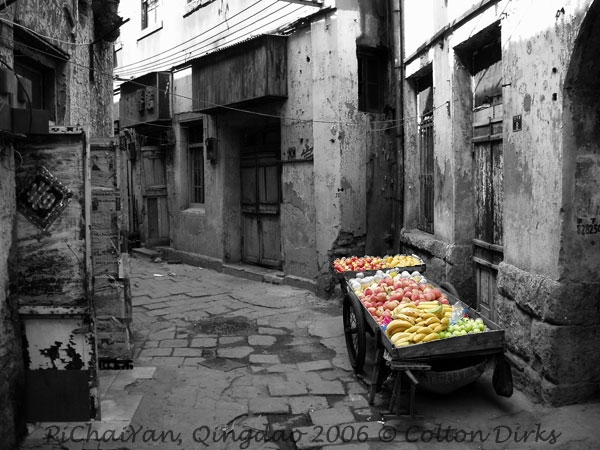 Qingdao PiChai Yuan 劈柴院 (Firewood Court) was originally constructed in the early 1900's during the German occupation. In its hay-day it was Qingdao's place to enjoy cultural entertainment as well as take in some of Shandong's culinary delights.
As Qingdao grew and folks moved east it became an old relic of Qingdao's historical past. In 2007, PiChai Yuan (Firewood Court) was restored to reflect its historical relevance in Qingdao's cultural history. It now has an information center and museum.
There are numerous restaurants in Qingdao which are scattered from Old Town to Laoshan and even across the bay to Huangdao that offer a wide selection of both Chinese and Western food. Qingdao's popular restaurant streets, YunXiao & MinJiang Roads, are located in the ShiNan Central Business District.