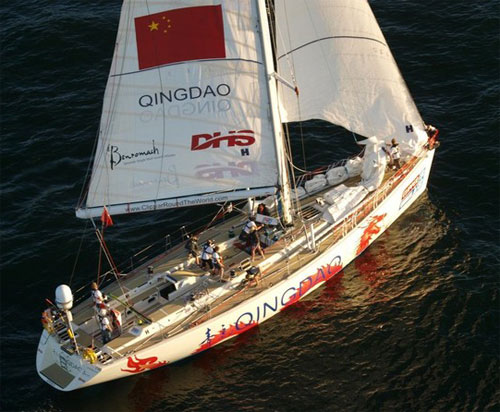 Clipper 09-10: Race 4 – Cape Town to Geraldton, Western Australia
Day 19Race 4 from Cape Town to Geraldton, Western Australia, is proving just how evenly matched the crews competing in Clipper 09-10 are. The last four days of racing have seen the margins between the yachts remain fairly static and even the smallest gains over competitors have been difficult to come by as the teams maintain the kind of focus demanded of elite sports men and women to wring every last knot of boat speed from the available wind. Even more remarkable is that these crews who are proving themselves as skilled and competent ocean racers were, until just three months ago, people like you: bankers, taxi drivers, nurses, engineers, marketing executives, managing directors, lawyers, farmers, students, CEOs and the gamut of professions in between. More astonishing still is the fact that before embarking on their compulsory pre-race Clipper Training program more than 40 per cent of them had never set foot on a boat.
Positions at 1200 UTC, Thursday, December 10th:
1 – Team Finland            DTF 1010
2 – Spirit of Australia        DTF 1043    DTL +33
3 – Uniquely Singapore        DTF 1060    DTL +50
4 – Cape Breton Island        DTF 1075    DTL +65
5 – Qingdao                DTF 1094    DTL +84
6 – Jamaica Lightning Bolt     DTF 1115    DTL +105
7 – Edinburgh Inspiring Capital    DTF 1129    DTL +119
8 – California            DTF 1203     DTL +193
9 – Cork                DTF 1886    DTL +876
10 – Hull & Humber            DTF 2903    DTL +1893
For event management and further details please contact the Qingdao International Yacht Club (QIYC).
Photo 'Qingdao' © Clipper Ventures PLC