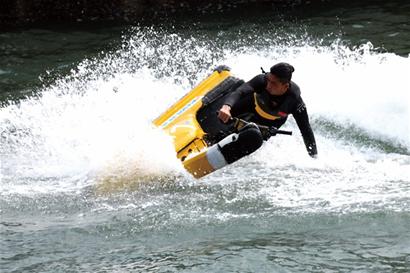 The Chinese National Powerboat Team will be putting on Jet-ski, powerboat, and water-skiing shows until August 20th at the Qingdao International Marina and Olympic Sailing Center. 
Ten of the teams best athletes will be showing off their skills to the general public from 10am-11am and 2:00pm-3:00pm daily.
Since the 2008 Olympics Qingdao has committed to expand Shandong's Economic Blue Zone, by hosting annual events such as the International Boat Show & Ocean Festival, as well as being a stop-over for events like the Volvo Ocean Race and the Clipper Round the World Yacht Race. 
This year will be the fourth consecutive time the Qingdao has welcomed home it's entry in the Clipper Race.