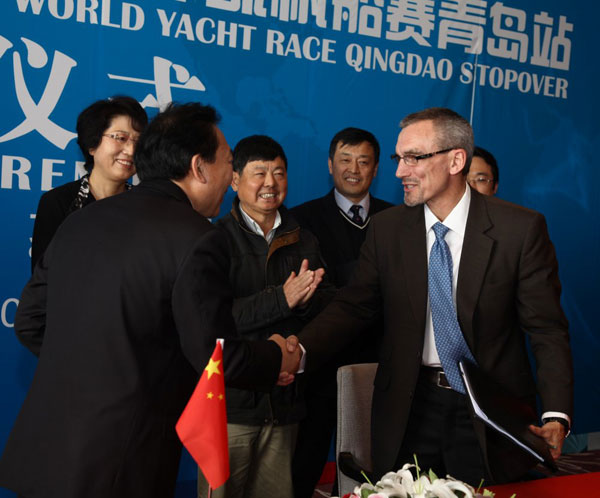 As the Qingdao Clipper lead race 7 of leg 5 to Singapore, Clipper Ventures Plc announced at the London Boat Show that
China's Sailing City
will continue its participation and sponsorship in both Clipper 13-14 and Clipper 15-16 Round the World Yacht Race. Qingdao has fielded an entry and hosted the Clipper Race since 2005.
Recently the Qingdao City Government has credited the Clipper Race with helping it not only prepare for hosting the 2008 Olympic Sailing Regattas, but also in developing its brand as China's Sailing City.
Qingdao has now become the first destination in the world to sponsor six editions of the unique biennial sailing event.
"It has become an important event to build our brand as the Sailing City of China." – Madam Lin Zhiwei, Chairman of Qingdao Sports Federation
Leg 5 of the Clipper Round the World Race 2011-2012 will end with a grand welcoming reception and awards ceremony at the Qingdao International Marina & Olympic Sailing Center (EDA 22-25 Feb 2012).  After a short stopover the boats will start leg 6 across the Pacific Ocean to San Francisco, California.
Photo © onEdition 2011