Qingdao Travel & Living Guide » Attractions & Travel
Marquis Courtyard Hotel – Qingdao Old Town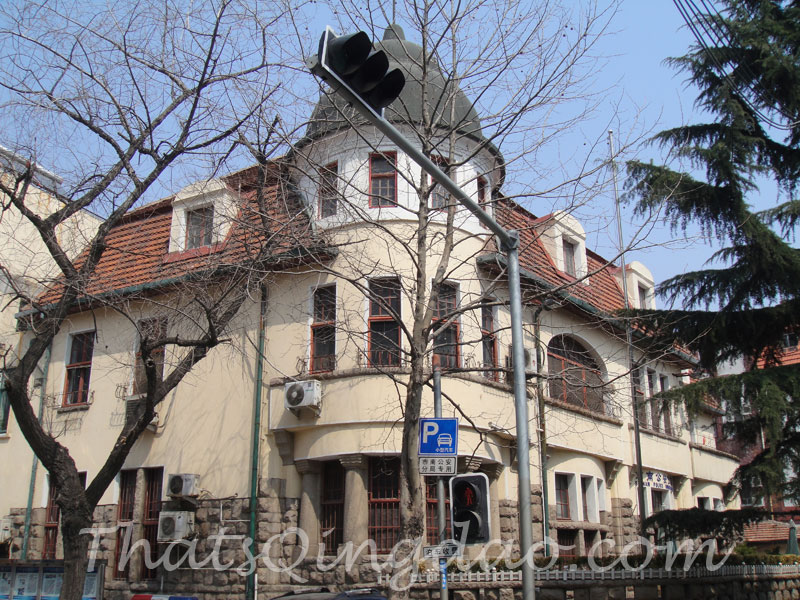 The former site of the Marquis Courtyard Hotel is located on GuangXi Road just down the street from the historical German Chemist Shop in Qingdao Old Town.
This three story castle-like building was constructed of Laoshan granite and red brick in 1906.   In its heyday, the Marquis Courtyard Hotel was were the upper crust of Qingdao's elite would entertain out of town guests which included international delegates and dignitaries.
At present it is used by the ShiNan District Public Security Bureau.
青岛侯爵庭院饭店旧址的造型极具城堡格调的建筑,占地面积1398.72平方米,建筑面积1474.32平方米,砖石结构。楼高三层,楼角采用圆形。该建筑建于1906年。现为青岛市市南区公安分局。
Site of the former Marquis Courtyard Hotel
37 GuangXi Road
Completed in 1906
ShiNan District, Shandong Province, Qingdao.  P.R. China
青岛侯爵庭院饭店旧址: 中国山东省青岛市市南区 广西路37号
Marquis Courtyard Hotel – Qingdao Old Town,