Qingdao Travel & Living Guide » Life & Living Essentials
Qingdao's First "Legal" Bicycle Lane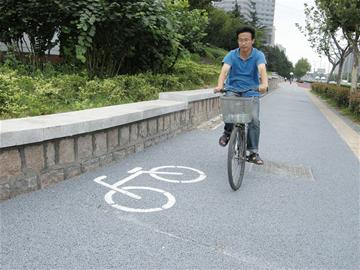 Qingdao has never been a bicycle friendly town.  In fact, it is not safe nor "legal" to ride your bicycle on most streets in Qingdao's Downtown Central Business District.  This includes the popular Seaside Sightseeing Pathway that stretches from Old Town to ShiLaoRen Beach.
As Qingdao prepared for the 2008 Olympics with improved infrastructure giving buses special lanes so that most commuters can get to work faster by bus rather than by taxi or car during rush hours, the Sailing City still neglected the true "Green" side of things.
Located on Haier Road out in Laoshan District, is Qingdao's first "legal" bicycle lane with plans to build more along Laoshan Road to connect major tourist areas.  Unfortunately, these bicycle lanes are located far from where they are needed most.  At least it's a start in the right direction!
Qingdao's First "Legal" Bicycle Lane

,