Qingdao Real Estate Market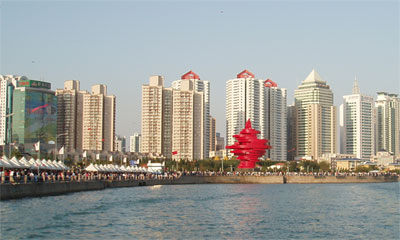 The bottom has fallen out of the Qingdao housing market and some speculate that the landing may be hard.  I have lived in Qingdao for more than eight years and starting in 2006 watched housing prices go through the roof;   it was an eerie reminder of what happened back home in California's Silicon Valley.   Some of my close friends who bought Qingdao property in 2009-2010 face some tough times ahead as property values drop due to a combination of governmental policy and global economics.The Qingdao residential property market reached its inflection point back in March 2011 and is currently marked by sluggish housing sales and declining property values.
Currently these cuts in property value range from 10 to 20 percent for second hand units in pre-existing developments and 30 to 50 percent for new and pre-sold units under development, respectively.  The residential and commercial rental prices have remained stable.
Source:  Qingdao Real Estate & Relocation (QDRE)
Qingdao Real Estate Market

,